Fransk kulturhus is proud to support PADIMA Awars 2024, the ambitious pilot project led by Martine Vanderheyden of Éditions NAKUONA Forlag, which aims to become the annual literary event to discover talented authors for children and whose jury is exclusively composed of children!
The story back PADIMA
PADIMA are the initials of Patrick, Didier and Martine. Patrick is the older brother of Martine and Didier, her cousin. As often as possible, Martine went with the big boys on their adventures. The trio was inseparable, their dreams endless. Tragically, unfairly, an accident in 1998 snatched the then 23- and 22-year-old boys from their lives, and from Martine's.
For a long time, Martine sought to fill this void that followed her as she left her native Belgium to settle in Norway. How to make Patrick and Didier live through her, make them known to as many people as possible? This is how the idea of the award was born and grew, naturally nourished by Martine's publishing activities.
Of course, there are already many major literary awards. However, what Martine is keen to accomplish is different. PADIMA books will be children's books, written by authors truly unknown to the public and that will celebrate inclusion and interculturalism.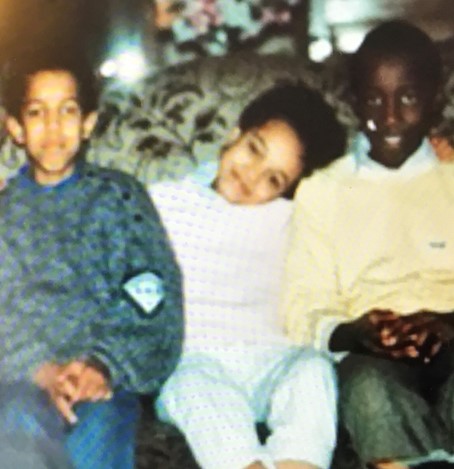 It is precisely thanks to these themes and at a time when people felt more isolated than ever, that the friendship and collaboration between Fransk kulturhus and Martine Vanderheyden was born. And even though, during the pandemy, everything was done online, the possibilities remained numerous: author meetings, French-Norwegian cafés on parenthood, interculturality, multilingualism..
Who can be part of the jury?
All children up to the age of 12 who read or have both PADIMA books in competition read to them, in French or Norwegian. For older children, from next year there will also be categories up to 15 years old.
Whether they live in Norway or Belgium, or any other French-speaking or non-French-speaking country! Whether they participate with their kindergarten or primary school class, their French course, or at home with their family…
As you have understood, children are at the heart of the PADIMA award and are its one and only jury! They follow their heart, and no one has the right to tell them who to vote for.
Schools, kindergartens, and associations are encouraged to participate and benefit from a 10% discount to purchase the competition books on the publisher's website.
How to become a jury member and vote?
If you live in Norway, registration is done via Fransk kulturhus. If you live in Belgium or elsewhere in the world, registration is done via the publisher.
Read all information about participation conditions and voting modalities for the jury on this page.
When and where will the award ceremony take place?
The winner of the 2024 PADIMA Award will officially be announced at Fransk kulturhus in Oslo, Norway on Saturday 16 March 2024.
For this exceptional day, we are preparing a cultural, educational and festive program that will culminate with the award ceremony. The final program will be announced later.
And that's not all, there will be events, whether in physical format (in Norway and Belgium) or digital, surprises, and gifts.
Read the competing books in French or in Norwegian
For this very first edition of the PADIMA Award, both books in competition are aimed at children aged 5 to 8, but can easily be read by children that are a little older. Starting next year, the competition will offer additional categories for older children, up to 15 years old.
2024 SELECTION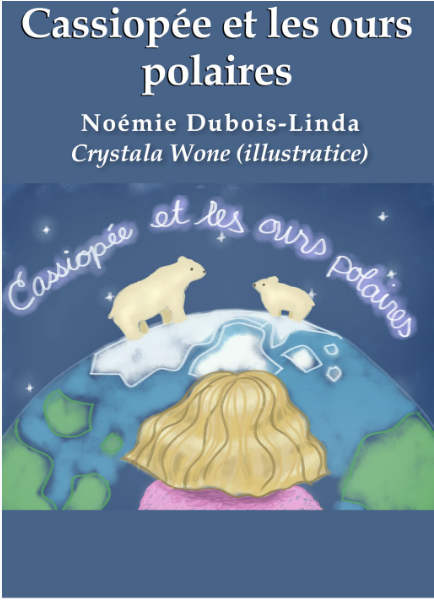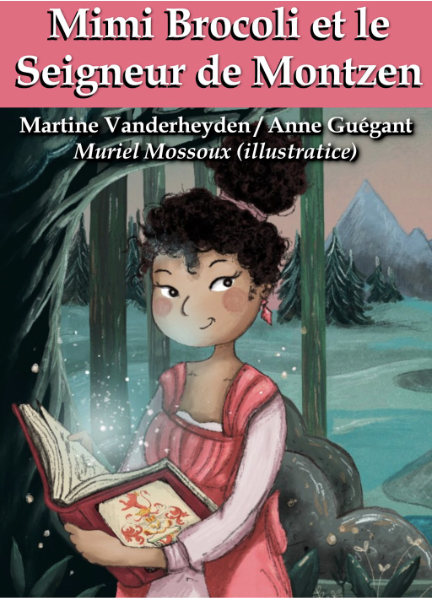 Discover the authors and illustrators
The authors and illustrators behind the two nominated books for the PADIMA Award 2024 are talented women from Belgium and France.
Noémie Dubois-Linda is the author of the book "Cassiopée et les ours polaires" (Cassiopée and the polar bears) and Crystala Wone is the illustrator.
Martine Vanderheyden and Anne Guéguant wrote the text for "Mimi Brocoli et le Seigneur de Montzen" (Mimi Brocoli and the Lord of Montzen), and the illustrations were made by Muriel Mossoux.
Discover these talented women and their amazing work in the nominated books for the 2024 PADIMA Award.