Do you enjoy French music and poetry? Are you a fan of French arts and want to discover new things while honing your French skills?
In partnership with the opera singer Judith Utz, we will be offering from October 2022 a true journey into the 19th century French artistic world, around Baudelaire, his poetry and the music inspired by his classics.
Who is this course for?
This is an interactive course for all those who love poetry, song and more generally French art and who have a level in French allowing them to easily participate in a discussion (from B1+).
If you are unsure about your level, do not hesitate to take our online positioning test.
What will I learn during this course?
In this course, you will:
Rediscover Baudelaire and his Fleurs du mal, a great classic of French poetry.
Discover new composers inspired by this poetry.
Learn about the period of composition of the works.
Participate in collective research activities on the spirit of Baudelaire's time 
Sing in French!
When does this course take place?
The course takes place on Mondays, from 11.00 am to 12.15 pm. The course starts on October 24, 2022.
Who is the teacher of this course?
The course is led by Judith Utz, a French speaker who trained as an opera singer in Germany and worked in opera choirs in Berlin and in Oslo. Before deciding to study music, she graduated in literature and theatre and now tries to include this love in her life as a musician while working as a singing teacher and choir director.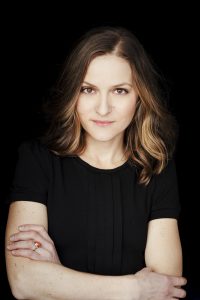 How to register for this course?
You can reserve your place for this course by clicking here.