Fransk kulturhus was part of the French jury at the International Language Competition (ILC) final on April 17 in Kristiansand, an event that we are committed to supporting in order to promote learning French in Norwegian schools.
The largest language competition in Scandinavia
ILC is a linguistic and cultural competition aimed at colleges and high schools pupils not only in French, but also English, German and Spanish. This language competition, the largest in Scandinavia, was first launched in Sweden, then spread to Denmark before arriving in Norway in 2020. 11,000 students took part in the competition this year and, in the final, students from 48 schools.
The ILC competition aims to encourage young people to continue their language studies and to take an interest in the culture, history and, generally speaking, in the societies of the countries where the target language is spoken. For Fransk kulturhus, who has this same mission for French in the daily life of its French lessons and exams, didactic training and cultural activities, supporting this competition is quite natural.
Promoting foreign languages in schools
For ILC, as for its partners and of course Fransk kulturhus, it is important to promote a healthy spirit of competition between the different schools in the country, to value the learning of their students, and to create links between their language teachers to exchange their didactic experiences and best practices.
It's also about encouraging furthering both linguistic and cultural skills. The competition is designed to hone all language skills with a focus not only on grammar, spelling, vocabulary, oral comprehension and interaction, but also their cultural and even historical skills.
The finalists in French were very well prepared!
Member of the French jury, Magali Rouyer-Johnsen from Fransk kulturhus was impressed by the level of commitment of all the students and their teachers. A total of twelve teams of two took part in the French final on April 17, each representing their qualified classes in the semi-finals, six from secondary schools and six from high schools. The mother tongue's final had already taken place online.
All pupils were obviously very well prepared because they answered with vigor and intelligence all of the 25 questions, whose level, theme and format were really demanding.
Fransk kulturhus warmly congratulates all the candidates and, of course, the twelve winning teams who received a prize. We were also happy to reward the winners by offering them useful gifts in their learning of French, including an immersive pedagogical day, a Francophonie workshop, educational games, books and magazines in French.
Talking about it all over Norway!
ILC Competition and David Sundell, responsible for the competition in Norway, of course communicated extensively about it, but also all the participating and winning schools, and no less the hosting school Kristiansand katedralskole Gimle.
Norwegian radio and television also covered the event, and NRK Sørlandet television even sent a team.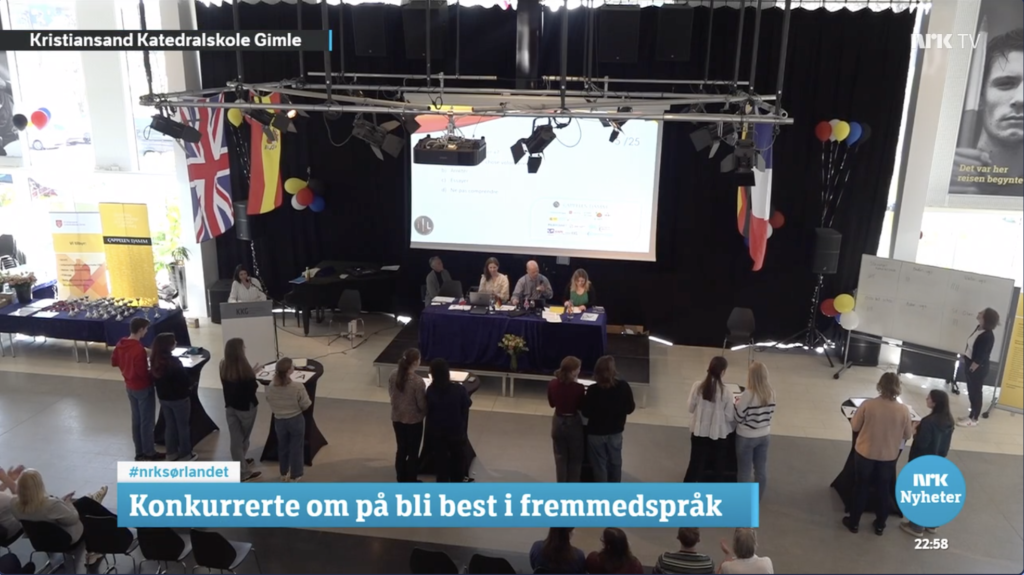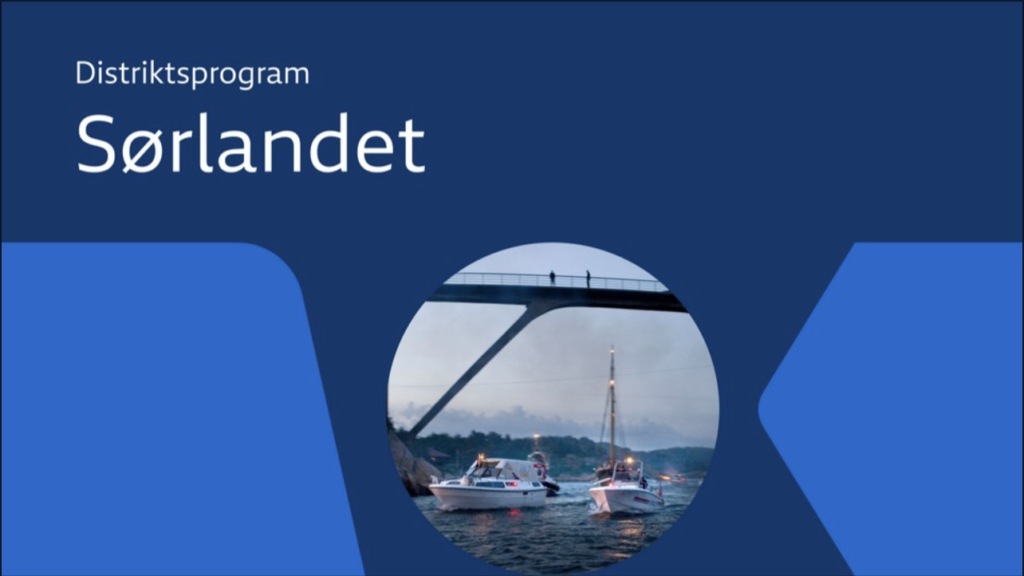 Bon vent, compétition 2023. En avant pour 2024 !