Tuesday August 9, Fransk kulturhus received the doctor in philosophy Christophe Bardyn for an inspiring moment of discussion around the philosopher Michel de Montaigne.
The unexpected side of Montaigne
Christophe Bardyn, winner of the Historia 2016 prize for his biography on Montaigne, presented an unexpected side of Montaigne to our large audience. Of course, Montaigne is the great writer and respected scholar known to all his readers. But according to Christophe Bardyn, this scholarly face hides a more eventful existence. Was he an illegitimate son, born out of wedlock? Several signs, in his life and work, lead Christophe Bardyn to think so. In the same way, the philosopher known for his humanism seems to have played a more important political role than we thought in the religious wars that plagued France in the 16th century. As for his friendships with the great names of his time, they prove a constant concern for consensus and understanding between religions/parties.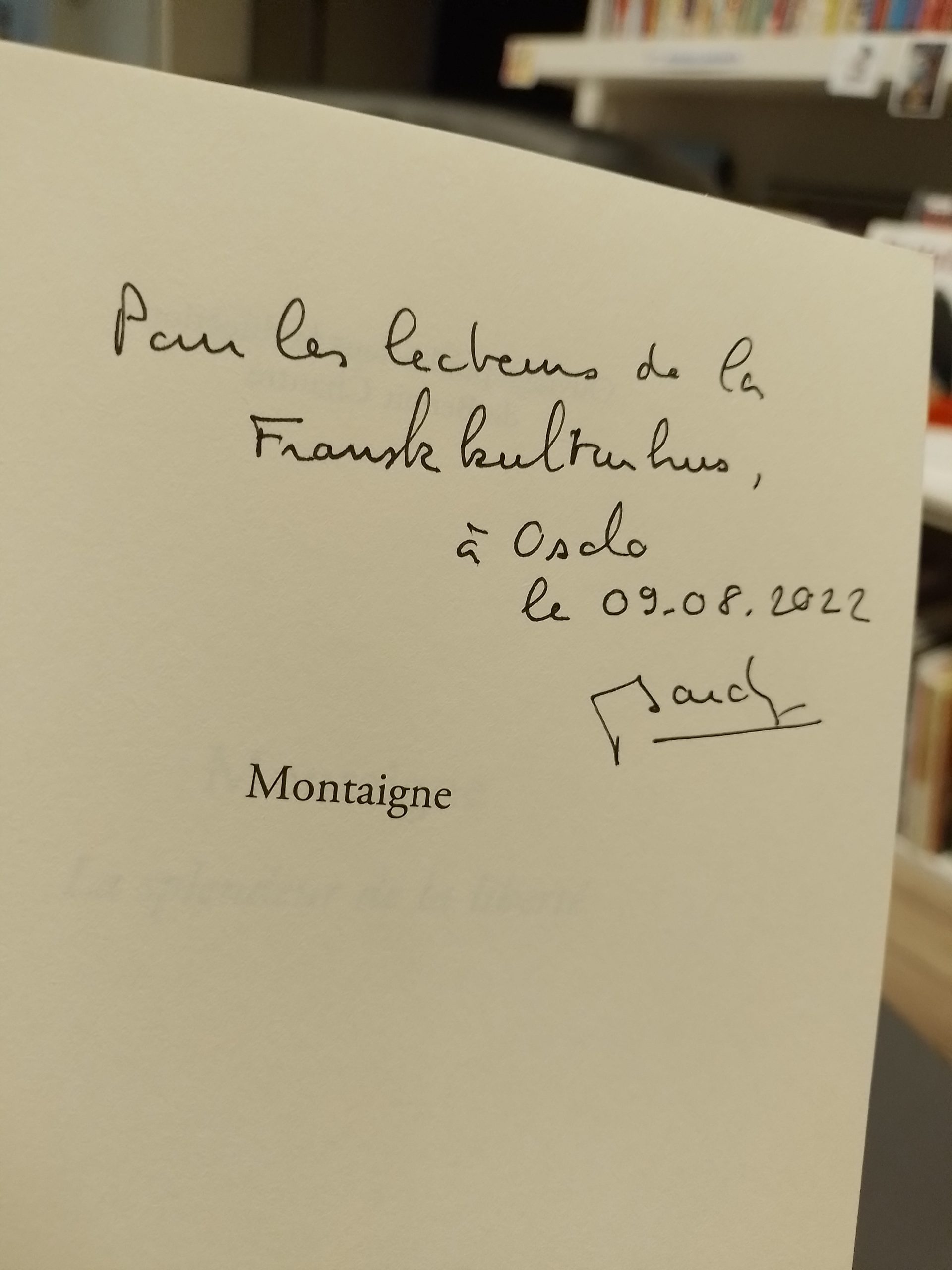 A spellbound audience
Throughout Christophe Bardyn's presentation, the large audience discovered a fascinating Montaigne, a true man of science and culture whose books conceal hidden treasures. After an exciting presentation, Christophe Bardyn took the time to answer questions from the audience. On this occasion, he looked back at his working methods, the sources that allowed him to write this original biography, or even the question of Montaigne's influence on modern philosophers.
Christophe Bardyn's books available at the Fransk kulturhus library
For those who would like to read the biography of Montaigne written by Christophe Bardyn, as well as his latest book "Philosophy with literary works", these resources are available in our library. To become a reader, follow the instructions on this page.
The whole Fransk kulturhus team thanks Christophe Bardyn for his visit!